Crossing new frontiers in Telemedicine
The ongoing COVID-19 pandemic has a silver lining to it as well. While it is a crisis of unprecedented dimensions, it has also enabled a response that has been unprecedented in its scope, reach, collaboration, and technology deployment. Project StepOne is one such initiative that supports the Government's COVID-19 management services.
Initiated in March 2020 as a non-profit, technology-led platform, Project StepOne offers free and universal access to quality healthcare for those in need. StepOne has already done over 900,000 teleconsultations preventing over 500,000 contacts. StepOne's 7,000 doctors and volunteers handle 30,000 calls each day through their helplines.
"Project StepOne leverages technology, people, and processes to augment the government helplines in COVID-19 containment and management entirely voluntarily. "
Since StepOne is all about sharing the effort, much of the technology used in StepOne's offer is also built around shared technology platforms such as Amazon ECS, Amazon RDS, Amazon Elastic MapReduce (Amazon EMR), and Amazon Elasticsearch Service. This shared-resource bouquet helps the shared effort of volunteer doctors, paramedics, and non-medical volunteers to seamlessly collaborate to deliver free telemedicine support to Covid patients.
While this may appear like many resources being utilized, what is important is the underlying philosophy of crowdsourcing of the effort on shared platforms. This is an approach that the recently-released 'Telemedicine Practice Guidelines 2020' needs to recognize and leverage to meet monumental health challenges in a relatively resource-starved country in healthcare infrastructure, especially in meeting the last-mile delivery. 
The present guidelines are predicated around a medical practitioner-patient relationship in a one-on-one conceptualization. This conceptualization fails to recognize the enormous leverage that shared platform/s can bring to the table. There is a need to build suitable enabling-mechanisms in the guidelines that help many more projects like StepOne to be conceived, rolled out, and thrive. In turn, saving millions of lives and reaching timely health care to the people in far-flung areas of this country.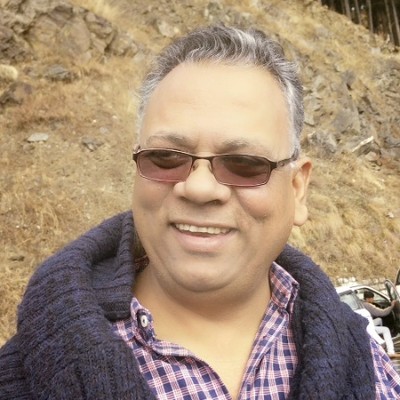 About the Author
Manoj Aggarwal is a Project StepOne volunteer, a former civil servant and currently an independent Public Policy and Impact Investment Professional. His key skills are an ability to reflect from a holistic public policy perspective as well as an ability to engage effectively in stakeholder management and policy advocacy. https://www.linkedin.com/in/manoj-aggarwal-681bb61/