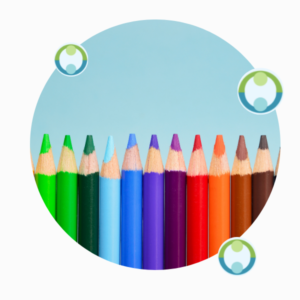 Project StepOne is a non-profit startup by technology and healthcare professionals, on a mission to better prepare our society for future health emergencies. StepOne sets up "always on" systems, which are rapidly scaled-up in case of an emergency.
Project StepOne worked extensively with with state & district governments from March 2020 to fight Covid, bringing free telemedicine and other interventions to prevent mortality and morbidity – all services are not charged and pro-bono to the governments. 
StepOne started during March 2020, at start of the Covid pandemic, initially using technology to triage patients for Covid symptoms via a free telemedicine infrastructure manned by Volunteer doctors in Karnataka. This initial focus expanded in both scope and reach, eventually touching over 41 Million Citizens in 21 states/union territories in India, providing 10 Million free telemedicine consultations and over 150K mental health counselling sessions  via a team of over 20K volunteer doctors, medics and other trained citizens.
StepOne uses the vital experience and assets from its Covid fight to help create societies which are better prepared for future health emergencies. StepOne runs helplines which help Citizens get access to healthcare and works with governments to create better policy and implementation framework for fighting health emergencies.
To create a world resilient to pandemics and other health emergencies.
To help governments create the right policy, people and platform framework to fight health emergencies.
We believe that communication has to be open, honest and straightforward. Regular updates are available, on organizational matters, on feedback received and actions taken, on decisions taken and the basis of those. Everyone at StepOne has visibility of successes, failures, and new developments. We are open to collaborate with others for better outcomes, we embrace all who can and want to help.
Citizen first/ Patient first always
The citizen/user is at the forefront of all our work. We serve all equally and with dignity, irrespective of their background and privileges and treat everyone that we interact with, with equal respect. We do what is in the best interests of our service user without regard for other profitable outcomes, and even in the face of resistance or opposition from other sources of influence and power.
This is the ability to connect with the other, their emotions, trials and tribulations, and hold a supportive space for them. We believe that unless one understands the other, any service would be mechanical – "Yad Bhavam Tad Bhavathi". Our actions, services and solutions are built on a foundation of care and the intention to serve and be of assistance to those who need it.
Every Role is MISSION CRITICAL. One rolls up their sleeves and does what needs to get done. Everyone knows how their work is connected/ contributes to the mission. Everyone is their own boss and takes charge of what needs to be delivered in alignment with the organization's goals. We eschew hierarchical structures of power and volunteers are empowered to make informed, independent decisions that help us deliver beyond our commitments.
The key to our success is the commitment that volunteers show to their stakeholders, to go beyond the mundane, to be determined to overcome challenges and deliver beyond expectations. Commitment is also the quality of standing by what was promised and being seen as reliable and accountable. Small wins are Big wins.
Our existence is due to the critical nature of the crisis that has come upon us. The need of the hour is to be nimble and act and provide solutions at a quick pace that matches the demands of the situation.
Partners during Covid (2020-22)
Individuals & Corporates who have the desire to help our nation in these precarious times are precious to this ecosystem. We're humbled to feature a rapidly growing list of these players contributing selflessly to this pursuit. 
Medical association partners
Legal & Compliance Partners