It's a gloomy, wet day in Bangalore in July 2020. I open my Project StepOne App and switched on my 'Availability'. Promptly, ten tickets landed in my inbox. I always like to start my calls for the day by choosing an interesting name that stands out from among the tickets received. Today it was Madhuri!
I love the name Madhuri as it means sweet and is also my dear sister's name. Of course I am a fan of the "Dhak-Dhak" girl Madhuri Dikshit too! So today my first call was to a 24-year-old or should I say 24-year-young girl named – Madhuri. You guessed right!
The phone was picked up after 12 rings and answered in a very low, sad voice by this young woman. The voice and tone absolutely did not match her name. My instincts went up, thinking she may be having severe symptoms of COVID-19 and therefore is sounding so low.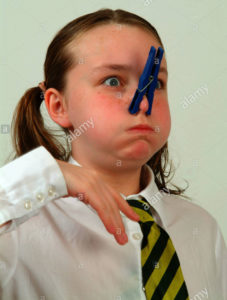 I wished her a cheerful "good morning" and told her that my sister was also named Madhuri, and she was a senior doctor working in Delhi. Her response was just a sigh and a dull "OK".
On asking further, I learnt that she worked at a well-known multinational company and had fairly mild symptoms. She was feeling disgruntled because she was stuck alone in her paying guest accommodation in Bangalore and could not meet her boyfriend…. who she told me, had not even called her since the last 3 hours! She was continuing to "work from home" and was feeling a little lost and lonely. Her friends were dropping off food and beverages for her every day as her family was in Mumbai. She declared that her "Life Sucks" as she couldn't fly home now for her dear parents TLC = Tender Loving Care. She also complained that she had lost her sense of smell and taste and could not enjoy any of her favourite foods ordered from her favourite restaurants.
I cheered her up by sharing the fact that young people with Covid-positive status who have Anosmia, meaning have lost their sense of smell, seem to have the least virulent strain of COVID-19 virus as shown by the global data. They have a mild course of the illness and almost no complications. I also assured her that both the sense of taste & smell would return 100% within 10 to 20 days. This cheered her up and she responded with a laugh "I had said before that my life sucks ,but it sure does not stink!"
Caio until next time, folks!