Ten Reasons why I volunteer (and why you should too) with StepOne
1. I contribute to the well-being of the citizens of India – every day. And on some days, I directly or indirectly contribute to saving lives.
2. I consider myself to be patriotic, and amidst this natural disaster, it is important for me to contribute to assisting my fellow citizens and thereby the country.
3. It is easy for me to find the time every day to do my bit. The nature of the work is not at all prescriptive, or constraining. I have the freedom to choose when (and how) I can contribute.
4. It's really easy – I have a smartphone, and I have a PC. Outside of my time, nothing else is required to make a daily impact.
5. I learn something new every day. About the pandemic, and many other things.
6. I love the energy of the team. We are ALL volunteers who have signed up to help, and almost everyone has a 'day job' but yet, everyone finds/makes the time everyday to make a difference.
7. I feel good about what I do, and it is appreciated by my colleagues, the leadership team, government officials and most importantly the citizens.
8. It's amazing to watch and be a part of what feels like a movement being done without any vested interest. No salary, no glory. An unadulterated sentiment of a desire to help is pervasive in the organization.
9. The pandemic worries me, and like everyone else, I want it to end. And when it does, I am sure that I will feel good about the fact that I too was a part of making it happen.
10. There is some magic. There is a lot of laughter. Abundance of innovation. Sometimes words can never do justice to capture a sentiment. So join us, and discover for yourself.
Should you desire to be part of this movement, and join 1000's of conscious citizens doing their bit, please complete the registration form at https://projectstepone.org/join-us/ and we will be in touch with you.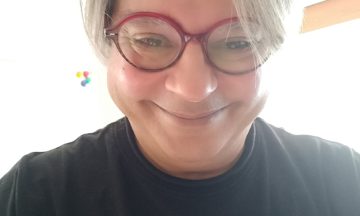 About the Author
Es Cee In his own words: "I am a bit of a gypsy, and I love meandering. During a given day, when I am not involved with StepOne efforts, I keep myself engaged in rehabilitation and adoption of stray animals in Mumbai, collaborate on some other projects which are focused on assisting those that have been economically impacted by the pandemic, particularly for their nutritional needs. Oh, And I have started to learn to play the piano. Someday, I hope to be a taxi driver. After the pandemic though. :-)"