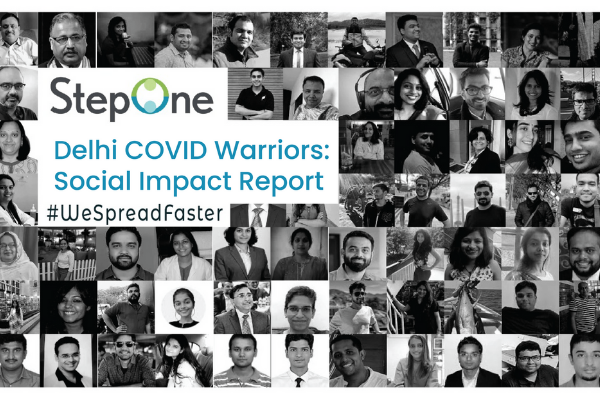 Delhi has been the first engagement for StepOne where we implemented multiple solutions at a significant scale. Delhi is also currently the only state that has definitely flattened the curve, and there is a lot to learn from the "Delhi Model". StepOne is very proud to present our Social Impact Report for Delhi which captures the battle in numbers as well as the story of how victory came about. We hope this report will be of use to people involved in fighting the pandemic elsewhere. It should also be of interest to the public at large, as a chronicle of a great coming together for the common good.


Felicitation by Lt. Gov of Puducherry
On Feb 1st, 2021; Project StepOne and it's selfless volunteers were felicitated by Lt. Governor Puducherry – Honourable Kiran Bedi. Project StepOne supported the government through key technology platforms and coordinated with COVID war room by providing tracking, mental health counseling, IVRS support for home isolation, bed management and contact tracing. Its latest offering for Puducherry is in form of vaccination management.